New Horizon's Clarinet Choir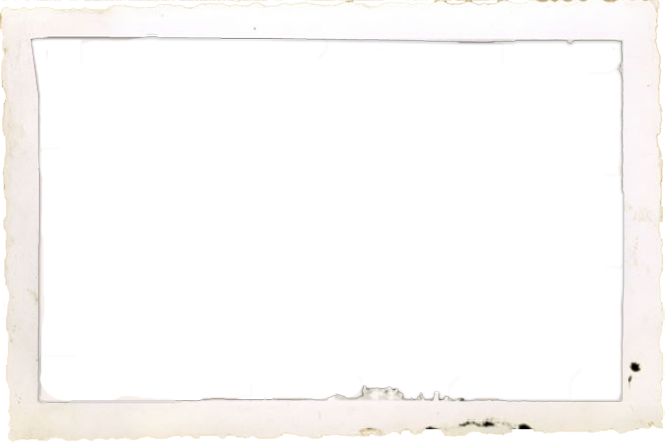 About Us
The New Horizons Clarinet Choir originated almost 23 years ago when five people—the entire clarinet section of the newly-formed New Horizons Band—began meeting on their own to practice. Driven by the desire to improve their skills, the group found an Eastman School of Music student, Russell Wheeler, to mentor them. Over the next five years the group grew to eight members and continued to meet weekly in members' homes with Russell coaching them.
When the Eastman Community Music School held a Chamber Fest, the group registered as a New Horizons ensemble—the first time they identified themselves as such. As the group continued to grow, they outgrew members' homes and rehearsed in various venues such as a music store or a choir room of a local church. To keep their progress moving forward and keep the group together, the new ensemble met year around and even on holidays.

When their mentor graduated and moved on, the group opted for a dedicated leader. At the second Chamber Fest the group met Patti DiLutis, a prominent local clarinetist, who agreed to become their first conductor. Under Patti's direction the group continued to grow and improve. "She changed us into a genuine ensemble," says George Greer, an original member who has recently deceased. Still an independent group, members had been collecting money to pay Patti. But after several years of Patti's leadership, the group became an official ensemble of the New Horizons program at the Eastman Community Music School.
As the ensemble "grew and prospered," so did Patti's career. As a member of the Buffalo Philharmonic Orchestra, the commute to Rochester for rehearsals became too difficult for Patti. But before she left, Patti recruited Alan Woy to become the second and current conductor of the New Horizons Clarinet Choir. Over the last 6 years Alan's experience as an educator and performer has brought a new style of leadership to the ensemble and has increased the membership to 40 players. "We started from nothing and grew," said George Greer. "The group did it because we wanted to play together and improve."
Ken Scott, a retired music teacher and one of Dr. Woy's students, has become the assistant conductor. His musical expertise and teaching skills have complemented Alan Woy's and he has helped bring the choir to a new level of performance.
For many of us, our most memorable experience was our July 2010 performance at the International Clarinet Association (ICA) conference in Austin, Texas. We were honored to be chosen to perform at ICA, and were the first group of amateur senior citizens selected to do so. While at the conference, we immersed ourselves in the clarinet world: in addition to performing, we listened to recitals and programs by the world's greatest soloists and orchestral players, learned from renowned teachers, participated in the all-conference ensemble, and took time out to enjoy a few of the sights, sounds, and cuisine offerings in Austin.

The Choir also accepted an invitation to perform at the 2014 ICA in Baton Rouge La. and will be performing again this July in the 2017 ICA clarinetfest to be held in Orlando, Florida. As we prepare for this event,we continue to perform throughout the community and prepare each year for our annual concert at Kilbourne Hall in May. Check our "Calendar "tab for all of our performance dates.
Following is the Baton Rouge program information:
11:00 AM -11:50 AM
Shaver Theater
New Horizons Clarinet Choir
Alan Woy, Conductor
Ken Scott, Co-Conductor
Chicago Fred Fisher (1875-1942) Arranged by Jack Gale
Danza Hungara #5 Johannes Brahms (1833-1897) Arranged by Marco Mazzini
Beale Street Blues W. C. Handy (1873-1958) Arranged by Jack Gale
Spring Into Swing Niehaus Lennie (b. 1928)
Bagatelle Clare Grundman (1913-1996)
PUSZTA Jan Van der Roost Allegro molto (b. 1956) Arranged by Maarten Jense
Rondo alla Turca, K. 361 W. A. Mozart (1756-1791) Arranged by Harry Gee

New Horizons Clarinet Choir:
Thomas Ashby, E-flat and B-flat clarinets Elaine Brigman, B-flat clarinet Ann B. Brown, B-flat clarinet George A. Brown, B-flat clarinet Mary Carlton, B-flat clarinet John Casselli, B-flat and alto clarinets Rivka Chatman, B-flat clarinet Marshall Cohen, B-flat clarinet Lori Cyr, B-flat and alto clarinets Bonnie DeHollander, B-flat clarinet Peggy Egan, B-flat clarinet Patricia Ensman, bass clarinet Robert Geraci, B-flat clarinet Judith Hensley, B-flat and alto clarinets Marc Johnson, bass clarinet Jeanne LaBarbera, B-flat clarinet Barbara Lovenheim, B-flat clarinet Angela Mambro, B-flat clarinet Michael McKain, alto and bass clarinets Caroline Mulrooney, B-flat clarinet Virginia Pierce, B-flat clarinet Judith Rose, bass clarinet Edgar Rummler, B-flat and alto clarinet David Shulman, B-flat clarinet Victor Velasquez, B-flat clarinet Roxanne Woy, bass clarinet Ellen Young, B-flat clarinet
The New Horizons Clarinet Choir's appearance is sponsored in part by the
Eastman Community Music School.