New Horizon's Clarinet Choir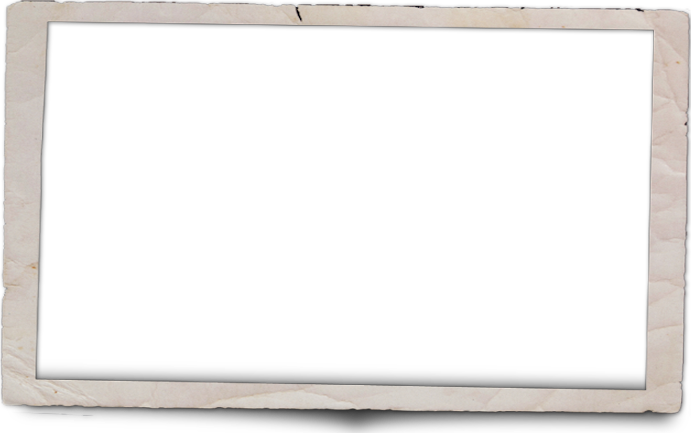 Although we focus on "classical" music, we also play pieces from a wide variety of other musical styles and genres. In the classical vein, we've performed works by many composers, including J.S.Bach, Haydn, Mozart, Beethoven, Mendelssohn, Schumann, and Debussy.
We've also played: marches and patriotic music; show tunes and ragtime pieces; folk and folk-based music from around the world; and pieces based on Spanish rhythms and on American cowboy melodies and rhythms.
Our current repertoire has a decidedly international flavor, and includes:
Joy To The World
Raisin and Almonds
Jamaica Farewell
The Liberty Bell
Rondo From Sonata in Bb
Three Beethoven Classics
Simple Gifts
"The Three Penny Opera"
La Rejouissance
March Of The Tin Soldiers
March Op.99
Pizzicato Polka
Cowboy Rhapsody -

medley of cowboy tunes - arr. Bill Holcombe

Dodge City - sounds of the American West - Jeff Smallman/arr. David Marlatt

Drifting Shadows - Chorale - Quincy Hilliard

Egmont Overture- L. van Beethoven

Rikudim - four Israeli folksongs - arr. Maarten Jense

Ripples in the Sand - Inspirations of a Japanese Zen Garden - David Marlatt

Seville For A Day- Bill Holcombe/arr. Bill Holcombe Jr.

A Siberian Saga - Pete Havely

Siyahamba - South African Folk Song - arr. D Marlatt

Sonata - Anonymous - arr. David Marlatt

Swedish Wedding March - Johan Soderman/arr. James E. Mack

Two Cuban Dances - Ignazio Cervantes/arr. Russell Denwood
Allegro Moderato T. Albinoni



Allegro R.168 Mozart



America The Beautiful Samuel Ward



Beau Soir Claude Debussy



Canzona Fugue Robert Storms



Capricio Phillip Gordon



Cascades Scott Joplin



Clarinet Rag Arthur Frackenpohl



Clarinette Valsante Alfred Reed



Country Gardens Percy Grainger



Cowboy Rhapsody Bill Holcombe



Deck the Halls trad./Bill Holcombe



Dodge City Jeff Smallman David Marlatt

Don Juan von Gluck.LeBon



Drifting Shadows Quincy Hilliard



Earle of Oxford's Marche William Byrd



Egmont Overture L.von Beethoven David Marlatt

Eine Klein Nacht.. 1st M Mozart



Elegy for Rick Don Coley



Fuga J.Pachelbel



Fugue in G Minor J.S.Bach



Girl With The Flaxen Hair Claude Debussy Anthony Brackett

Gypsy Dance George Bizet



Happy Farmer )Op'68,No.10) Robert Schumann



Intermezzo (Cavalleria Rusticana) Pietro Mascagni Anthony Brackett

Jeanie w/ Light Br. Hair Stephen Foster



Last Spring (Op.34, No.2) Edvard Grieg



Londonderry Air danny boy'



Magic Flute Overture Mozart/Brackett



Marriage of Figaro Overture Mozart/Cailliet



Menuet Ravel/Schmidt



Menuetto W.A.Mozart H. Voxman/Block

Menuetto (HOB,III,No.15) Franz Joseph Haydn



Miniature Jazz Suite #1 Lennie Niehaus




Molly on the Shore

Percy Grainger

Nimrod Edward Elgar



Partita, Op. 67 Franz Krommer



Pathetique, op.13-Cantabile L.von Beethoven James D. Thornton

Pavane Maurice Ravel



Pavone Faure'/Schmidt



Piece for Kids (Op.72, No.5) Felix Mendelssohn



Praeludium and Fugue J.S.Bach



Rikudim Maarten Jense



Ripples in the Sand David Marlatt



Saber Dance Khachaturian/Schmidt



Serenade Op.44; 1st move. Antonin Dvorak Russell Howland

Seville for a Day Bill Holcombe Holcombe,Jr

Shenandoah Frank Halferty



Siberian Saga Pete Havely



Simple Gifts Shaker Hymn



Sinfonia Gaetano Donizetti



Siyahamba D. Marshall



Slavonic Dance(childhood Dreams Suite) Scott Nowakowski Paul Luhring

Sonata (Die Bankelsangerlieder) Anonymous David Marlatt

Summer's Over Don Coley



Summertime George Gershwin Art Marshall

Swedish Wedding Johan Sorerman James E. Mack

Tarantella(Op.102,No.3) Felix Mendelssohn



They Didn't Believe Me Jerome Kern



Two Cuban Dances Ignazio Cervantes Russell Denwood

Valise, Op 64 #23 Frederic Chopin



Wachet Auf Bach/ Dan Dorff



Washington Post John Phillip Sousa Bill Holcombe

We Wish U Merry Xmas trad./Bill Holcombe